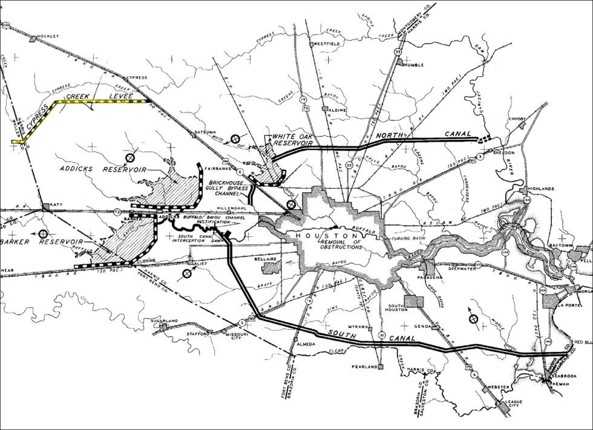 Map of the Army Corps of Engineers 1940's Study to Control Flooding
What were the problems in the 1940's?
Capacity (storing water until it's safe to release) and Conveyance (moving large amounts of water through a channel)
What was built?
Barker and Addicks Reservoirs
What was not built?
Infrastructure to contain the Cypress Creek Overflow such as the "Third Reservoir" or a levee.
Infrastructure to move the water downstream to the Ship Channel such as the North and South Canal shown on the map
What are problems in the 2010's?
Capacity and Conveyance!
Check out this article: